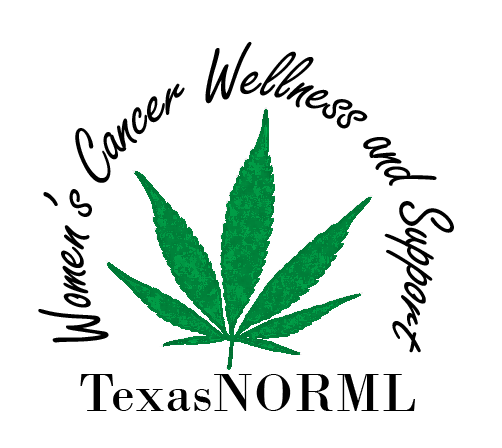 The group's Mission Statement is:
TX NORML Women's Cancer Wellness and Support group is created to enable women to support each other when going through or coping with Cancer treatment. This group is an outreach to patients, caregivers, and those seeking support. The group will be a safe place to gather, to discuss thoughts, information and experiences. The goal is to provide a place to learn, grow, heal, unite, and support one another.
On a daily basis, we learn of more women being touched by Cancer. Whether you have been diagnosed, are a family member supporting a loved one or have gone through treatment and are now looking for others whom you can relate to; this group is made for you. We want to offer a safe place for women who want to discuss their current treatment plan and/or may be looking for alternative treatment plan information to either replace or augment their current therapy. The intent of the group is to offer alternative information, that may not be readily available to individuals, and present other forms of alternative therapy that can provide additional relief or assistance to a patient's situation. These alternatives may be related to cannabis treatment programs, body healing, nutrition or other subject matters that members want to explore.